How do I create a note? How do I delete a note?
Scope's note function is located at the bottom right of the main screen.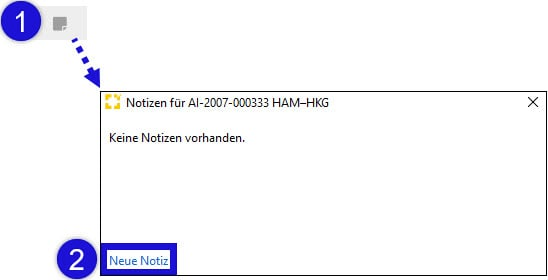 Click on the small sticky note icon (1) to open the note window.
If there is already a saved note, the icon changes to

.

Notes that have already been created are listed here. Use the action link New note (2) to open a new window in which you can create a new note.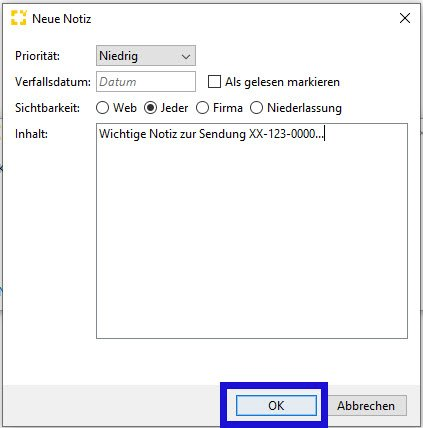 With a click on OK you save the new note.

Delete note
Action links are assigned to each stored note:
To delete the note, the blue action link
Delete
must be clicked, and the message confirmed again with
Delete
. After that, the note will be deleted irrevocably.