Where do I find the version number of Scope and Scope Runtime?
There is an info screen/about dialog to show the exact version of Scope and its runtime in the applications menu > about
Click on the applications button (1).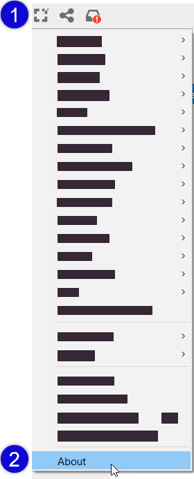 Click on About (2).
A new window will open showing Scope version and scope runtime version below.